Today I have for you TWO amazing LGBT books. I've had Fingersmith on my tbr for 78 years, and it was finally my turn in the library queue!! Then I was so excited to read it that I couldn't read it. It was weird, I guess I waited so long for it that I suddenly wasn't ready anymore and I had to psyche myself up again.
But I DID read it and I FELL IN UNDYING LOVE.
Then there's The Meaning of Birds, which has the most beautiful cover in the entire world.
Please prepare for girls who love and respect each other and deserve everything.
5/5 Stars
595 pages
F/F Historical Romance & Mystery
Pub. 2002
Sue Trinder is an orphan, left as an infant in the care of Mrs. Sucksby, a "baby farmer," who raised her with unusual tenderness, as if Sue were her own. Mrs. Sucksby's household, with its fussy babies calmed with doses of gin, also hosts a transient family of petty thieves—fingersmiths—for whom this house in the heart of a mean London slum is home.

One day, the most beloved thief of all arrives—Gentleman, an elegant con man, who carries with him an enticing proposition for Sue: If she wins a position as the maid to Maud Lilly, a naïve gentlewoman, and aids Gentleman in her seduction, then they will all share in Maud's vast inheritance. Once the inheritance is secured, Maud will be disposed of—passed off as mad, and made to live out the rest of her days in a lunatic asylum.

With dreams of paying back the kindness of her adopted family, Sue agrees to the plan. Once in, however, Sue begins to pity her helpless mark and care for Maud Lilly in unexpected ways…But no one and nothing is as it seems in this Dickensian novel of thrills and reversals.
This book left me dazed. I had to spend so much time recovering from SHOCK from the plot twists??? AND MY LOVE FOR MAUD AND SUES??? They are my badass lesbians and I wanted them to sail away together in a lovely ship of dreams. But THE PLOTS???

"I took up a pair of kitchen shears and put them to his neck. I said, 'Bad blood carries. Bad blood comes out.' And the look on his face was something!"
The love story is so dark and subtle and I shipped it SO HARD. But the sad part is, there are so many secrets + an actual heist standing between them. I just wanted five chapters where it's Maud and Sue dating like the fluffy couple they truly are.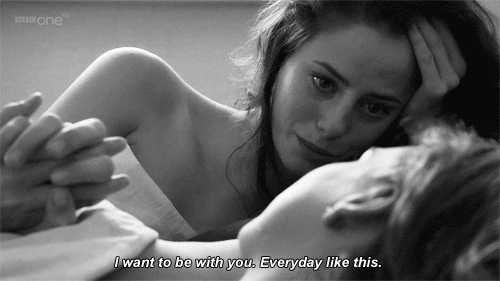 But before they're a couple Maud + Sue are individuals with dark pasts + *semi-psychopathic* personalities.
"I was the daughter of a murderess. I had expectations. Fine feelings weren't in them. How could they be?"

+ There were so many moments where I needed to take a break because the prose was just so gorgeous???
I'm a huge fan of Charles Dickens ((give me my son Sydney Carton right now)) and Waters does an amazing job of writing in that Victorian style. The imagery is "stunning" and the dialogue is perfect for the 19th century slums.

"Kissing Maud, however, was not like kissing her. It was like kissing the darkness. as if the darkness has life, had shape, has taste, was warm and glib. Her mouth was still at first. Then it moved against mine. Then it opened. I felt her tongue. I felt her swallow."
I loved this book so much and I recommend to everyone in the entire world. I need more Sarah Waters books.
4/5 Stars
368 pages
YA Contemporary starring the sweetest lesbian couple in the whole world.
Pub. April 2019 (I know this is way into the future but it's never too early to bathe a book in love )
Before, Jessica has always struggled with anger issues, but come sophomore year that all changes when Vivi crashes into her life. As their relationship blossoms, Vivi not only helps Jess deal with her pain, she also encourages her to embrace her talent as an artist. And for the first time, it feels like the future is filled with possibilities. After In the midst of senior year, Jess's perfect world is erased when Vivi suddenly passes away. Reeling from the devastating loss, Jess pushes everyone away, and throws out her plans to go to art school. Because art is Vivi and Vivi is gone forever.

Desperate for an escape, Jess gets consumed in her work-study program, letting all of her dreams die. Until she makes an unexpected new friend who shows her a new way to channel her anger, passion, and creativity. Although Jess may never draw again, if she can find a way to heal and room in her heart, she just might be able to forge a new path for herself without Vivi.
"This totally cute girl, who'd pulled me, BY THE HAND, to this table and fed me creamy potato goodness, just spoke to me IN French. Hot did not even begin to describe it."

Can I just start by saying I ship Vivi and Jess SO HARD. They were ridiculously adorable together???? Jess has anger issues and is always ready to punch someone, but Vivi is this soft, sweet girl with asthma and I JUST MELTED. I WAS CHOCOLATE IN A SMALL MICROWAVE.

The book is written in chapters alternating between when Vivi is alive, and when she's dead and Jess is left to grieve. I basically kept my eyes shut the entire time Jess is grieving because NO. MY BEAUTIFUL PURE SHIP.
I don't handle the "death of my lover" theme well. Or at all.

"Uh-uh." I grinned. "I'm going to name her Emma Watson and then she'll be in my bed and when you call and ask me what I did during the night, I can say I spooned Emma Watson, and there's nothing you can do about it."

AND THEY HAVE A CAT NAMED EMMA WATSON. Vivi presents her girlfriend with a magical kitten and???? so soft?????
This book is a *completely cruel* mix of fluff and grief. Vivi and Jess are the world's cutest lesbian couple and I just wanted to shelter them and let them live their lives in pastel with cat!Emma Watson.

"Vivi nestled her head into the space between my cheek and shoulder. 'You know, I'm going to marry you one day.' 'Not if I marry you first.' It was our running joke."

I need 100% fluffy LBGT and I'm too weak to handle two lovable lesbian girls being tragic.
But I still recommend because it's an adorable love story.
Are you excited for either of these books?
Which couple do you ship more? I love Mue (my maud x sue ship name) best c:
-malanie