You know how sometimes a Top Five Tuesday from Bionic Book Worm prompt is just,,,PERFECT for you???
I"M SO HAPPY. Because this is that prompt for me!!!
There are so many characters I feel affection for, but here are five I would hardcore pursue a friendship with. Heart chocolates, friendiversaries, *everything* c:
---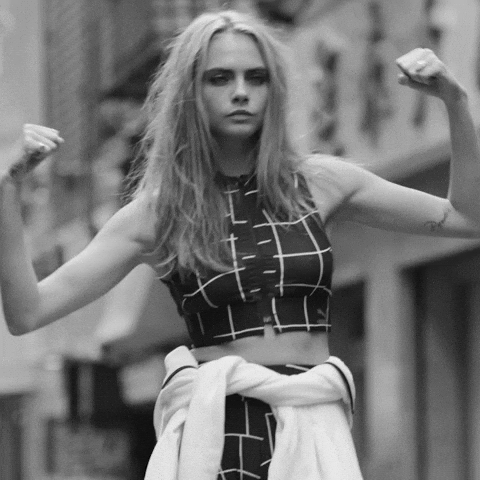 I love Maud because she's soft and romantic and sometimes a psychopath.
She's also socially awkward and completely in love with Susan, which I can relate to so much, let's be HONEST.
And she loves writing!!!!! WE COULD WRITE TOGETHER.
---
Jeremy's representation of depression felt so accurate to what I experience, so we could understand each other, and begin our wholesome friendship based on endless "I get you" moments.
There's just so much unspoken honesty between two people with the same illness, and that could be the starting point of our special connection!!
--- "Um." Darius is my soulmate. HE IS SO BEAUTIFUL.
Our friendship would include:
Watching Star Trek together
While drinking

tea of various flavors/types

Visiting Iran and relishing culture

Crying together

(while cosplaying as Spock & Captain)
Sharing book recs (but i refuse to read Tolkien I'm so sorry, Darius, forgive meeeee)

Gushing about our little sisters

(because we both love our siblings)
EATING SO MUCH PIZZA. (and I will punch anyone who body shames him. *glares at his dad*)
I already have our lives planned out. I want to recommend potential boyfriends for him, like any good best friend. If he meets anyone ~special~ they must be brought to me for inspection. And I can be present at his wedding! Which will take place at his tea shop, where I work alongside him.
---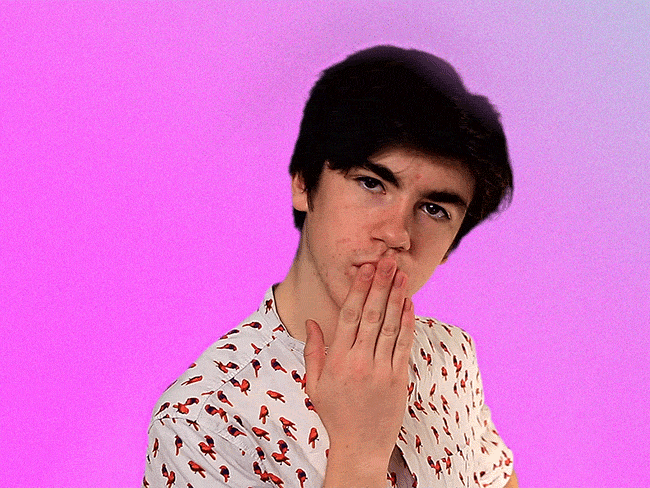 THE DREAM THIEVES, THE SCENE IN WHICH NOAH AND BLUE SCHEDULE AND EXECUTE A PLAY DATE. SDKLJFLDSK
NO.
IT WAS MAGICAL.
I really don't want to spoil any part of The Raven Cycle, because that would be sacrilegious + cruel. But there is a scene in Dream Thieves in which Noah is the most playful, fun, wonderful best friend in the entire world.
And he's always playing with Blue's hair, thinking about his friends, and being silly. I think Noah wasn't given enough attention in this series, and it's TRAVESTY. Noah IS the aesthetic of the whole series!!!
I'm ranting on behalf of my best friend, Noah. LOOK AT HIM. HIS CHARMING, GHOSTY SMILE??!!
---
Hazel is so important to me. I remember reading the book, and it was the weekend, and I was just thinking? She's so cute!! I want to follow her around forever but in a not creepy way, but just so I'm warmed by the sunshine of her soul.
SHE'S SO WONDERFUL.
Hazel Bradford is authentic and gorgeous and I want to be her best friend and just. Go grocery shopping! And buy pets and snacks!
---
I know it's strange that I didn't mention a single Foxhole Court character at all in this post. IT FEELS SO UNNATURAL FOR ME, I KNOW.
But you know how some characters are just too sacred, and if you were in the same room with them you would try nonchalantly drinking orange juice. Just to cover the intensity of your nerves? And then you CHOKE on your beverage because *hyperventilates* HOLY SH*T. IT'S NEIL JOSTEN. I'M BLINDED BY HIS GODLIKE PERFECTION.
I emotionally couldn't handle being a good friend to anyone in TFC. It's just on of those things!
Who would you want to be your book best friend? Who sounds the best from my choices? Do you have a Neil Josten character?
-malanie