I love scary books, even though I'm obsessed with fluffiness. These are some of my favorites!!! + I'm currently listening to Sadie by Courtney Summers and I'M SO SCARED PLEASE SEND GENTLE HUGS.
So much stress. My review is going to be endless tears and concern.
---
---
My first manga!!! I'm only on page 120, but it's already dark and October-ey.  A bored, intellectual high school boy finds a special notebook outside. He investigates! and realizes he can write names in it and KILL???? So far it's creepy af.
---
---
As I Descended by Robin Talley
Sapphic Macbeth! Shakespeare is inherently dark, especially with Macbeth. Make it f/f and put it in a high school AU???? I'm invested please bless me on this journey.
---
---
Good Omens: The Nice and Accurate Prophecies of Agnes Nutter, Witch by Terry Pratchett
I feel like this will be low-key terrifying.
---
---
The House of the Scorpion by Nancy Farmer
Inside My Library Mind rec'd this to me and I want to read it so much!!!?????
Vampires, Frankenstein, dragons, and killing fields. ++FRIENDSHIP! at this point, all you have to do to get me to read something is point at it and say "behold! 'tis friendship!"
---
---
Nevernight by Jay Kristoff
My sister calls this "subtly frightening" and vague descriptions automatically freak me out. The cover!!!!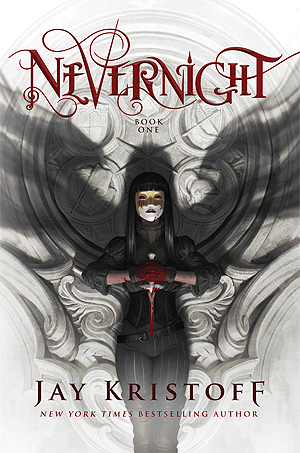 ---
---
Anatomy of a Murderer by Tim Floreen
This book is SO UNDERRATED!!????? It haunts me every day. This felt existentially scary for me, it took at least 3 days to recover.
M/M romance, but the love interest is a murderer. TW: violence in a school setting
---
---
Evenfall (In the Company of Shadows #1) by Ais
This has such a big fan base on Tumblr (I'm deeply part of this fandom). It's such a great series!!!!
Post-apocalyptic world with gay assassins. And it's free online..
---
---
The Wicker King by K Ancrum
Another severely underrated book. While reading this I felt so unsettled??? + I loved the couple SO MUCH. Their love is so pure, but tragically put under horrible circumstances.
---
---
The Foxhole Court by Nora Sakavic
I know what you're thinking. "Hun your attempts at including TFC in all things is not subtle"
But there is nothing more terrifying than "Baltimore's calling." If you're a fan YOU KNOW.
*rushes to protect Neil Josten*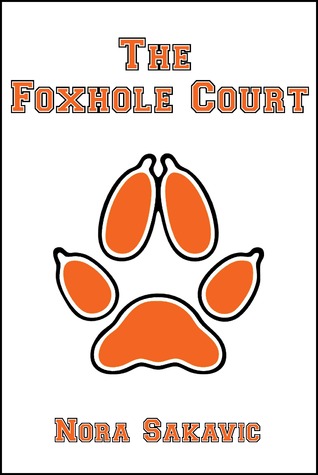 ---
---
Blue Lily, Lily Blue by Maggie Steifvater
Does this series make anyone else slightly petrified??? I was so scared, and I felt deeply flawed because no one else talks about this book being scary. BUT THIS WAS SO DAMN SCARY.
**aDaM aRe yOu oKaY??**
---
---
Every Heart a Doorway by Seanan McGuire
In this story, each kid has their own door, and your world is either Corpse Bride/Nightmare Before Christmas or soft Alice in Wonderland.
I was in love but also noivous.
---
---
A Darker Shade of Magic by V.E Schwab
Magicians. INHERENTLY SCARY.
---
---
12 scary books!!! Have you read any of these? I can't wait to read A Darker Shade of Magic, I loved Vicious so muchhhhh
Do you like scary books? Give me all the recs!!!!!
-malanie