I've decided my new goal, to end the year, is to catch up on tags. Also, work on making post headers because I'm really bad at those???? I need a comprehensive guide someone please helpppp. For now I just quietly don't have them.
BUT ANYWAYyyyy
This is from Marianna @Marianna's Corner, when she tagged me way back in April!!?????  Thank you so much Marianna, YOUR BLOG IS GORGEOUS.
---
1. Black Coffee// Name a series that's tough to get into but has hardcore fans.
I love fandoms they let us GEEK OUT WITH FRIENDS!!!! Plus, if a series has a fandom it usually has really lovable characters or a great aesthetic. Which I'm always here for. In every way. Please direct me to your nearest fandom thanks.
Let's be real, I was going to say The Foxhole Court for this one. Because it's so hard for me to convince my friends to read it. It's the f'ing cover istg.
I was hooked from literally sentence one, though, so I couldn't in good conscience use TFC for this (*is devastated*)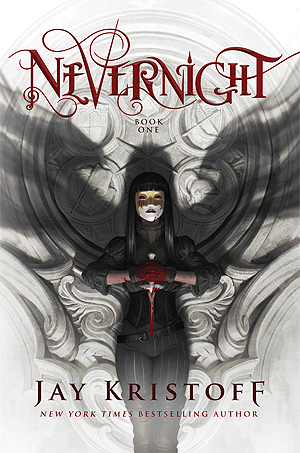 Nevernight by Jay Kristoff / This is one of the top books on my tbr!!!! Everyone says it's hard to get into because the prose is so dense. But once you get invested it's supposed to be a life-changing experience. Like when you discover Speculoos Cookie Butter for the first time.
---
2. Peppermint Mocha// Name a book that gets more popular during the winter or a festive time of year
I feel like I should be picking a Charles Dickens book right now, but Charlie and I are not on good terms because of how poor Agnes was treated in David Copperfield.
Then my second choice was the Harry Potter series because so many people read it for the cozy/nostalgic aesthetic. But JK Rowling is being weird and I'm very concerned for her. It's time to just let Harry Potter be what it is.  c:
So, instead I chose one with the October aesthetic I thrive on
The Night Circus by Erin Morgenstern / Everyone loves Night Circus so much and it's a historical romance so I'm going to feel robbed if I don't like this. I'm probably going to say it could be gayer, but I shall try to deal with that rationally.
---
3. Hot Chocolate// What is your favorite children's book?
I love children's books and I work with children ALL THE TIME, so kids books are for sure something I love. But I'm choosing a book with "kids" in the title because this book deserves to be here. THE COVER IS SPOOKY AND NICE.
Meddling Kids by Edgar Cantero / With kids, the vibe is always friendship. Which is such a big deal. This book has that + excludes romance.
ALSO the 1990 Scooby Doo vibe seems SO STRONG.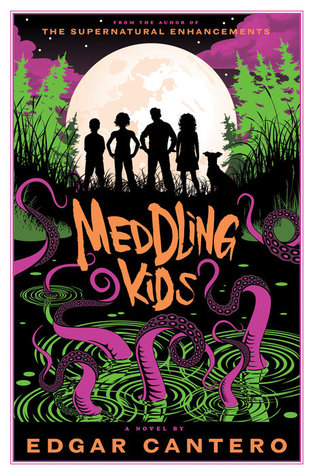 ---
4. Double Shot of Espresso// Name a book that kept you on the edge of your seat from start to finish
(I don't think I thought this through as a tbr post, but we're in too deep now.)
Where Things Come Back by John Corey Whaley / I read the first sentence of this at a bookstore and was IMMEDIATELY in love. It follows a boy discovering a dead body which makes me v excited. Today I'm exposing by true nature by admitting how much I love this.
Cullen (his name!!) is in his final year of high school when bizarre things start going down. But everything is high-key realistic???
---
5. Starbucks // Name a book you see everywhere
First, I would like to state that Starbucks does not carry Frozen Hot Chocolate, which upsets me because WHAT THE HELL, JUST SELL FROZEN HOT CHOCOLATE plz. But their lemon bread is worth one human soul so they're forgiven.
Vengeful by VE Schwab / My copy is still out there in the wild, being shipped, so I live by my mailbox everyday. Everyone on Goodreads is screaming about this and I'M JEALOUSLY CRYING. I just finished Vicious so the characters are fresh to death in my mind. 
There is nothing better than getting over a book slump with a sequel.  I'm trying to prolong my book slump just so I can experience that feeling.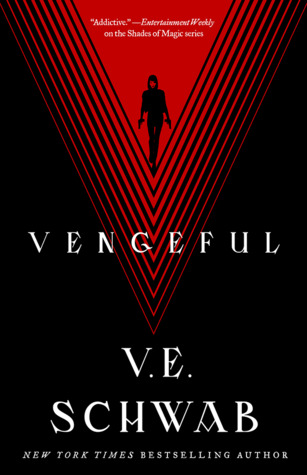 ---
6. That Hipster Coffee Shop // Give a book by an indie author a shout-out
I don't read a lot from Indie authors, which is something I definitely want to change. So many people have given me great Indie recs and I officially have no excuses.
Especially since my favorite book in the woild, The Foxhole Court, is an Indie book!!!!
Into The Blue by Pene Henson / Teens & young adults living together in a beach house, found-family style. O N A B E A C H. And it's a gay romance??? EXCUSE ME THIS BOOK IS SPECIFICALLY FOR ME. There is no reason why this shouldn't be five-stars. ++ I think I found this on the Goodreads found-family list, which is one of my favorite lists.
---
Oops! I Accidentally Got Decaf // Name a book you were expecting more of
Shelter the Sea by Heidi Cullinan / I really liked this, but I was hoping for more of a romance??? I just really ship the main characters and the book focused more on social issues + mental health. I love that quality and I learned a TON about ways to treat depression. But ngl I was hoping for more romance.
---
The Perfect Blend// Name a book or series that was both bitter and sweet, but ultimately satisfying
I love books that take you through so much stress, but then at the end everything's okay (I can't do sad endings, I will lose my sh*t). I  just finished Girl Made of Stars and I WAS SO WORRIED.
I stayed up disgracefully late because I needed everything to end on a positive note. Because the plot magically adapts to how deeply you invest yourself.
The Long Way to a Small, Angry Planet by Becky Chambers / So many friends have rec'd this book, saying how flawless the found-family is combined with elements like colonialism, xenophobia, and racism. Also gays in spacccceee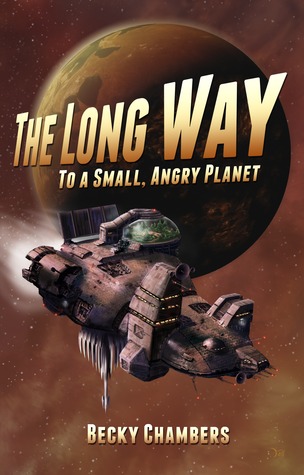 ---
Green Tea // Name a book or series that is quietly beautiful
Sometimes you need a book without hardcore plot and instead you need soft ™️
Tell Us Something True by Dana Reinhardt / Adam Silvera loved the heck out of this and LOOK AT THE COVER??? It's kind of quiet and red.
Our protagonist is a compulsive liar (maybe stalker?) without a driver's license. Which I  relate to because I'm the worst driver in history. Driving gives me anxiety??? Does it feel like that for other people? I'd much rather take the bus. Or a subway. Or a strong flying animal.
---

Chai Tea // Name a book or series that makes you dream of far off places
In Other Lands by Sarah Rees Brennan / Um there is a thirteen-year-old bi protagonist that I need to adopt and dote upon TODAY.
---

Earl Grey // Name you favorite classic
I really love classic novels even though I haven't read one in roughly a millennia. I think there's only about 2 on my TBR???? What is going on HELPPP
Orlando by Virginia Woolf / This book is about a passionate man who wakes up as a woman. Dealing with gender, identity, and sexuality, and right now I almost love Virginia Woolf as much as Anais Nin. ❤
---

I tag:
Have you read any of these books? Do you like coffee?? I can't do coffee, it tastes like poison and death. But I love tea!!!!! ALSO FROZEN HOT CHOCOLATE c:
-malanie