This list nearly destroyed my very life because it was SO DIFFICULT to write?????? I was emotional. I was tormented. I nearly took on a strict ice cream diet and changed my college major. But in the end, there was a definite top five for my little gay heart c:
Please prepare for the absolute best books in the entire world coming at youu
---
*perhaps no one is surprised at allllll*
I'm so in love with everything about this series, I just feel like TFC checks all the boxes. There's a slow burn gay romance, found family, a demisexual lad, and every character has a tragic past. I don't understand how anyone could not be trash for this, the entire idea doesn't agree with modern science.
I remember reading the first book for free as a kindle version with amazon, and 72 hours later I was strung out on the series, covered in sandwich crumbs, and FINISHED with all three books. my life had become overwhelmed &&&& I was 10000% unable to cope.
I've reread all three books four times at this point and I want to somehow reread them again before the year ends. i'm both scared of and okay with the fact that I'll never love anything as much as I love tfc. oh dear god, it's such a grave responsibility to spread the good word about this series lskdfjls
image from Tumblr (because ngl the real cover is not quality)
---
For my second favorite book of 2018, I'm going with If We Were Villains!!!!!! This was special to me because it was the first audiobook to make me fall in love with audiobooks.
Also, it caused my heart to explode in my ribs, how DARE James and Oliver by so cute???????? there is nothing in this world better than characters who are obsessed with something. Passionate people are everything and in this case they lived and breathed Shakespeare and. *blushes with love*/// I recommend reading this story with warm cup of tea. Made of tears.
I'm currently reading The Secret History and it's so much like this book!! (except it's sadly less gay)
---
My #1 weakness is fluffy contemporary books featuring ❤ intense ❤ friendship <3. If you wanted to bribe me for any purpose, just hold an Emma Mills in front me and I'll cave instantly. I will hand over my entire college fund, just say the word
imao all three of these books are really just one giant book about friends & slow burn romance & general platonic bonding. *kisses fingers like an Italian chef*
---
JOE AND OX!!!! THE GRAND STORY OF BEST FRIENDS – LOVERS FOR THE AGES! ALSO FOUND FAMILYYY & HILARIOUS DIALOGUE. TJ Klune can write humor and tragedy so seamlessly TOGETHER and full disclosure, it's not for the faint of heart. It's whiplash and frankly inhumane. But I cannot resist it whatsoever
I also love Bear, Otter, and the Kid, but Wolfsong is slightly superior. Gosh. I love this so much. I made so many friends in the TJ Klune fandom?????????? Five excellent stars.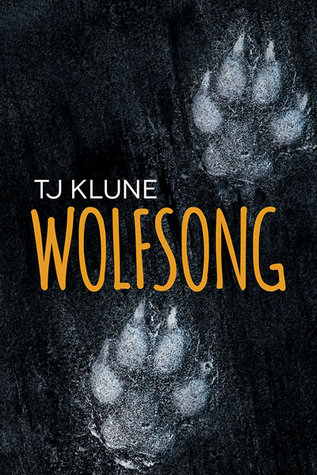 ---
When will I see this book && not burst into sparkly tears??? IT'S BECOMING A PROBLEM. Evelyn is my lord and savoir, if you want your bisexual queen, welllll here she is.
I reserved this one until last minute because everyone said it made them cry. I hate the prospect of crying without the promise of an overall //romantic// ending, and no one would tell me if Evelyn got to keep her true love, Celia, in the end??????? So, I avoided this like leftover spaghetti. I hate spaghetti so much
But this book was so worth it, my own daffodil Evelyn is a lovable, wholesome, badass. Without thinking about Evelyn at least once per day, I cannot remain healthy.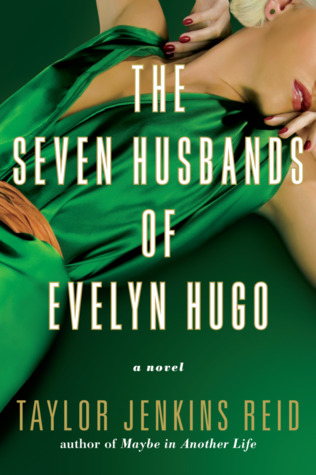 Honorable Mentions (my other favorites!)
6. Rock N Soul by Lauren Sattersby// I've reread this three times and I want a sequel with my entire heart. A gay ghost/human love story, but with a fluffy ending, because any other ending would have resulted in me rising against the world in general retaliation.
7. Fingersmith by Sarah Waters// Charles Dickens, but sapphic. Sue and Maud are my wannabe aesthetic.
8. The Wicker King by K Ancrum// TWO BOYS WHO ADORE ONE ANOTHER + A PSYCHOLOGICAL THRILLER, Also, this featured a sprinkle of polyamory, which was so interesting & diverse.
I prefer reading monogamous relationships (although i respect polyamorous relationships with my whole soul) but the dynamic between these three character was so beautiful for me!!!???? I can't wait to read K Ancrum's newest book, The Weight of the Stars (((i have the arc in my hands, brace for unhinged ranting)))
12. Aristotle and Dante Discover the Secrets of the Universe by Ben Saenz// This is probably my number one comfort book c: Even though the author is problematic, boy oh boy can he write a wholesome love story/friendship c:
13. The Song of Achilles by Madeline Miller// don't look at me, this book has made me pathetic af
*cries a single tear*
14. The Captive Prince by C.S Pacat// Damen and Laurent love one another so much & this was so slow burn and wonderful. give me the fan art
15. The Raven Boys by Maggie Stiefvater// GANSEY IS MY ENTIRE HEART
16. A List of Cages by Robin Roe// Do you need a book full of soft! boys and brothers! adoring one another!!!???? well, do I have the book for youuuu
17. The Gentleman's Guide to Vice and Virtue by Mackenzi Lee// My first m/m book I ever read, which sent me spiraling into the gay romance person I am today. I just love best friends to lovers so profoundly!!!!??????? do we need any other trope? do we really, Carl?
18. Carry On by Rainbow Rowell// Simon Snow and Baz make me feel euphoric, they are pastel rainbows of hand holding.
19. Vincent and Theo: The Van Gosh Brothers by Deborah Heiligman// I have no idea why this book is not more popular!!!! it's about Vincent's relationship with his brother Theo, which was such an intense and affectionate platonic bond???? also, ////IT'S ABOUT VINCENT, my hero////
what is your favorite thing you read this year?
have i convinced you to read anything this year? bc that would instantly make me feel like a quality person.
any recommendations for me based on the above books? i love your recommendations 🙂
-malanie
| TWITTER | GOODREADS | BOOKSTAGRAM |