I am so excited about 2019 and the books being published for our reading experience. We're getting so many fluffy novels??? I've sent precisely 10 thousand ARC requests & the publishers are now DONE with my long, ranting emails about how I'd die for their books.
The subtext of their replies always = some form of "malanie calm down." BUT YOU KNOW WHAT. They're probably right at this point but I can't bring myself to care.
Here are some of the books I don't think I talk about enough? And I don't understand myself because I have no coping mechanisms for these books at all.
This is going to be similar to Simon v. The Homo Sapiens Agenda, which is one of the cutest, most wholesome books in this world
And the main characters is a transgender boy! Falling in love for the very first time with his neighbor who has anger issues..
*sips a twisty straw delicately* This is my favorite tall glass of refreshing beverage.
I requested an ARC for this and they said, "you might get one in the future, if we have enough copies available, also you're trash." BUT THERE IS A DISTINCT POSSIBILITY I MAY GET AN ARC AFTER ALL???? !!!!!!!! I have a space on my shelf cleared for this book, just in case they decide that i'm a special buttercup and deserve love.
This book is about two teenagers who become obsessed with each other via text. I love texting romances at a soul-level. It's part of my identity as a person.
(also, the girl on the cover is wearing the general attire I wear every day of my life)
NetGalley graciously granted my wildest dreams with *pauses w emotion* an arc. and I'm indebted 4 life. It's my most anticipated 2019 book??????
featuring royalty! gay love! pretending to be best friends??? That's right, we've evolved from fake-relationships toooooooo fake-friendship and,,,,,,,,,,,,,it's the best thing I've ever heard of.
Also, it's a comedy. Since I've sworn to never read another tragic story again in my life, this book will be perfect.
(the cover, I want to wrap myself in this pink cover like it's a giant cotton blanket)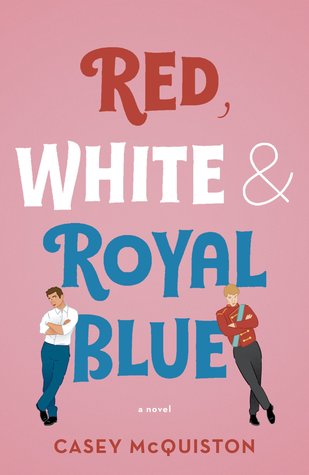 I just realized this is a tragic story &&&&& wow I'm a weak-willed person.
But this is about a girl who programs a digital friend (which, ahh?????)!!!! this new friend may be a "just" program, but they help/her/deal with the all-consuming loneliness that's her life now.
Her real friends died in an accident and because she's incapable of inserting herself into new social circles, it's Fake Friend Forever ™️ (but it's okay because it's unique and special)
I loved The Kiss Quotient in 2018, but I didn't dare to hope for a sequel. Miracles are the equivalent of Nora Sakavic writing another series before my 99th birthday. So, I quietly went about my life not once expecting Helen Hoang to bless us.
BUT LOOK WHAT HELEN HAS DONE!!!!! This time, we're getting basically a genderbent Kiss Quotient, with the girl being the seduction expert & the boy being autistic and exceedingly sweet. The MC is from the slums of Ho Chi Minh City, and she has to seduce him in order to marry him and become an American citizen?
i'm energized about this entire thing
And finally the book being compared to one of my absolute favorites, Aristotle and Dante Discover The Secrets of the Universe [insert beautiful rainbow]
I will do absolutely anything to read this book about pen pals who fall in love. Up to and including bargaining my soul. How dare the cover be this nice????? Does Sarah Henstra want me to break down into a permanent soft smile, because it appears she does.

What are you most excited to read in 2019? Which is your favorite book from this post?
Top Five Tuesday is hosted by Bionic Book Worm
-malanie