I've reached the point in my life that conflict in all forms takes me completely out & my soul is too weak from college to handle it.
AT ALL. Physically, emotionally, book characters??????? It's a v sad sight to view a Anxious Malanie in her natural habitat, Reading A Book.
And recently I made the outrageous decision to read Salt to the Sea by Ruta Sepetys. And holy MOLY. it was a gorgeous book????? But effing STRESSFUL??????
Here is actual footage of me, miserably trying to cure myself after reading STTS:
---
Dr. Malanie Hello I am here to talk to you about Book Stress. Which I understand you've been experiencing?
Anxious Malanie: ………book stress? Do you mean like–
Dr. Malanie: Yes, exactly. Now, how do you handle stressful situations in books?
Anxious Malanie: *demonstrates*
Dr. Malanie: Ah, I see. So you literally curl into the fetal position on the actual floor. That's extremely immature.
Anxious Malanie: *shrugs* I guess so.
Dr. Malanie: well don't worry. You may be the absolute worse case I've ever seen. in my entire career. But there's still hope! You know what I'm gonna prescribe?
Anxious Malanie: um. well? Maybe I should try–
Dr. Malanie: TOTAL AVOIDANCE. This way, you're guaranteed! to never! encounter stress in books! You'll be back to enjoying your Reading Experience in no time. 🙂
---
So, this post is specifically made for those like me who would like books with minimal emotional turmoil.
We're talking all conflict is resolved within two pages at MOST. General angst/sadness/miscommunication between characters = almost nonexistent.
Because Book Stress is a real thing and help is out there, from your cute friend Malanie c: c:
---
1. The Wall of Winnipeg and Me by Mariana Zapata
This is 673 pages of pure WHOLESOME value. It's neutral acquaintances-hate-friends-lovers,,,,,,which, yeah, sounds v stressful. But I promise, I'm a neurotic mess and I never felt an ounce of stress.
You constantly know that everything's going to work out, and I think it's because the main character, Van, is never really upset about anything????
Whenever life gets her down, she just adorably and hilariously Takes Charge and Deals With It.
It was comforting and quality slow burn.
2. Always Never Yours by Emily Wibberly and Austin Siegemund-Broka
what an extremely cute book!!!!! The cover does not deceive you, this is pastel af.
Even though Megan is constantly getting into trouble of some kind, and meddling in her friends' romances, she's very quick to fix things and get it together.
Angst is kept at bare minimum. Warning: you may feel sad that you can't be a person in this story because it's so Shakespearean and it gently tucks you into bed.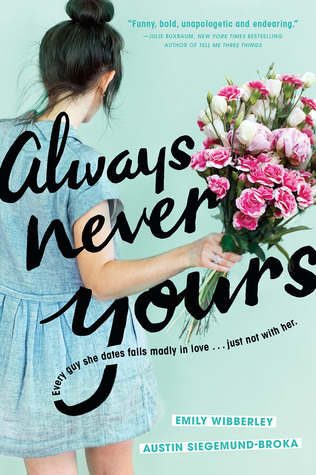 3. The Coldest Girl in Coldtown by Holly Black
I loved this so much and no one is more surprised than I am. I loved it even more than Cruel Prince.
Gavriel > Cardan. Which is a tremendous thing to say but it's true.
furthermore, these characters are complete idiots, every last one of them (except Gavriel,,,,he's instead a psychopath). So, you're going to watch them flail and feel a sense of peace????
because you know they'll NEVER react appropriately or responsibly to danger, so from the start we don't set the bar high.
You can settle in for the ride and smile fondly at the characters as they fumble along.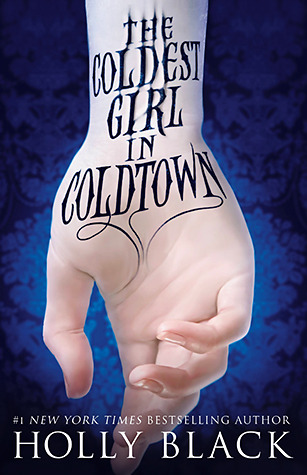 This is the only Emma Mills book I don't own, but out of all her books this one has the least amount of stress. It's about this girl who has a new teenage brother & the BOND they slowly form.
Her little brother looks up to her and her alone????? He pretty much hero-worships her, and forgives everything she does immediately, and she feels immediately like shit every time she treats him badly.
+ Like every Emma Mills heroine, Devon is intensely lovable. So, how can you be stressed when she's standing *right there* being adorable????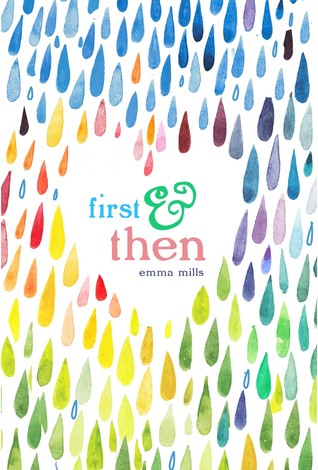 6. Every Heart a Doorway by Seanan McGuire
This book is meant to carry you far away on a boat of flowers, playing on the harp "I Get To Love You" by Ruelle.
I felt absolutely NO stress from this book. It's just fantasy worlds! And aesthetic conversations! And everything ends so well?
I highly recommend for the //I'm Numb to All Joy and Want to Feel Whimsical// crowd.
7. Leo Loves Aries by Anyta Sunday
Not enough people know and love Anyta Sunday, but she's one of my favorite authors and deserves your attention!!
This series especially is SO SOFT and slow burn. There are four books so far, and each one pairs up the star signs into CUTE little soulmates.
Also it's gay, which is commonly known to get us through any stress.
7. The Lightning Thief by Rick Riordan
Words cannot do justice to how I feel about this book. If you need a reprieve from endless inner turmoil, this is the book for you.
Hilarious, Percy is a Brave Adventurous Soul, and a pile of Greek gods.
You may be thinking: WHAT ON EARTH? i'm trying to chill myself out not receive Death Notes. *gestures*
But in this story, the worst thing that can happen to the main character is prison &/or losing his soul, and if you think about it,,,,,,,it's kind of fine if these things happen. I mean, he's a pretty bad person.
Also, he's TOLD that these consequences are waiting for him and he's still like "okay but i don't give a f*ck."
So, that leaves us with a stress-free journey! You can just sit back and watch Light Yagami commit murder + lowkey cheer for L, the boy trying to catch him.
These are some of my most stress-free books, for when you're overwhelmed and need something emotionally safe. I'm calling it the Soothing Books For When You Can't Take The Drama Anymore: aka chilleading w Bob "YA Lit" Ross.
What are some of your favorite calming books? if you make a post sharing your most soothing reads, pls share w me, I need comforted at all times ❤ ❤ 
-malanie
| TWITTER | BOOKSTAGRAM | GOODREADS |