January was a pretty nice month!!! I only cried eleven times??? I also read 16 books and had 2 five-star reads.
i feel like a genius reading machine.
which is why I ambitiously set my year's reading goal at 200 books.
it was a moment of incredible optimism
+ i'm obviously insane what have I done
i might fail but you know what, it shall be for a good cause because this year I'm trying to get my shit together,,,so I might not have as much time to read. it's a very valid excuse.
For example, I plan to write like an unloved recluse, and finish my book about Marcel and Violet.
Also, so many people see my Goodreads challenge at 200 books, and they're like "how do you read so much?" "surely it's not an unhealthy obsession !! lol
and usually my answer is something like "I sold my soul in exchange for the ability to read at an above average speed" or "idk lol" "because i'm trash" "no one invites me to parties because i'm too awkward and I eat all their snacks"
But THE thoughtful ANSWER = audiobooks!!!
I get so much reading done while walking around, vacuuming, and staring at my ceiling being anxious + depressed. audiobooks are v convenient.
I also listen at double speed, which i know sounds crazy and uncivilized. But anything slower than a speed of 1.75 moves slower than my thoughts go?????????? ((((it's hard to explain)))) But audiobooks = my little secret to reading lots of books per month
LIFEHACK!
But here are all the books I read in January. There were certainly some highs and lows. [clears throat] including a 1 star book.
IT WAS SO SAD.
THAT THIS HAPPENED TO ME.
I'm actually very compassionate to myself when a book disappoints me, A Disappointing Reading Experience is just,,,,,,,,a cruel thing to happen to a human being.
(especially me because I'm Soft.)
---
---
Always Never Yours by Emily Wibberley and Austin Siegemund-Broka
🌸4/5 stars🌸YA Contemporary Romance🌸
This was the very first book I read in 2019, and I'm hoping it sets a fluffy tone that will last for the rest of time. This one was about a girl who dreams of directing plays.
BUT in her senior year of high school, she has play Juliet, so she asks a v cute friend to tutor her in Shakespeare! AND WHAT FOLLOWS IS A BUCKET OF SOFT SPARKLES.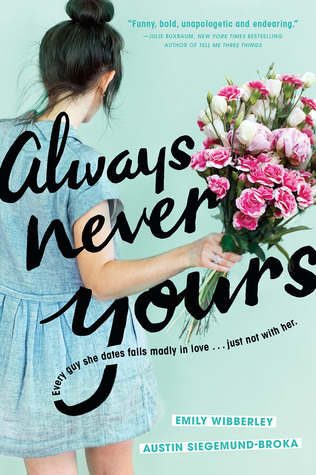 ---
---
The Wall of Winnipeg And Me by Mariana Zapata
🌸4/5 stars🌸 Adult Contemporary Romance🌸
TW: mentions of past physical, emotional abuse (familial)
I love Marina Zapata with eternal love and devotion, she's so FUNNY. and she's somehow mastered the art of slow burn. I listened to this as an audiobook, and it was done so well, the narrator is ADORABLE and down-to-earth about everything.
This was about 700 pages, so Mariana is showed up and *presented* us with this hulking, adorable book. And one hug scene in particular lasted at least three pages.
[smiles fondly]
---
---
A Separate Peace by John Knowles
🌸4/5 stars🌸Classic🌸
TW: mention of surgery, death of a mc, depictions of psychosis
This is one of my new favorite books and sadly it's extremely underrated. It's about intense friendship, betrayal, and I'm pretty sure the main character is a psychopath.
---
---
🌸4/5 stars🌸Classic🌸
TW: detailed suicide
Steinbeck's best novel, it was written SO BEAUTIFULLY, the imagery about the ocean was gorgeous. It took my breath away !! And despite being a John Steinbeck book, it was pretty soft???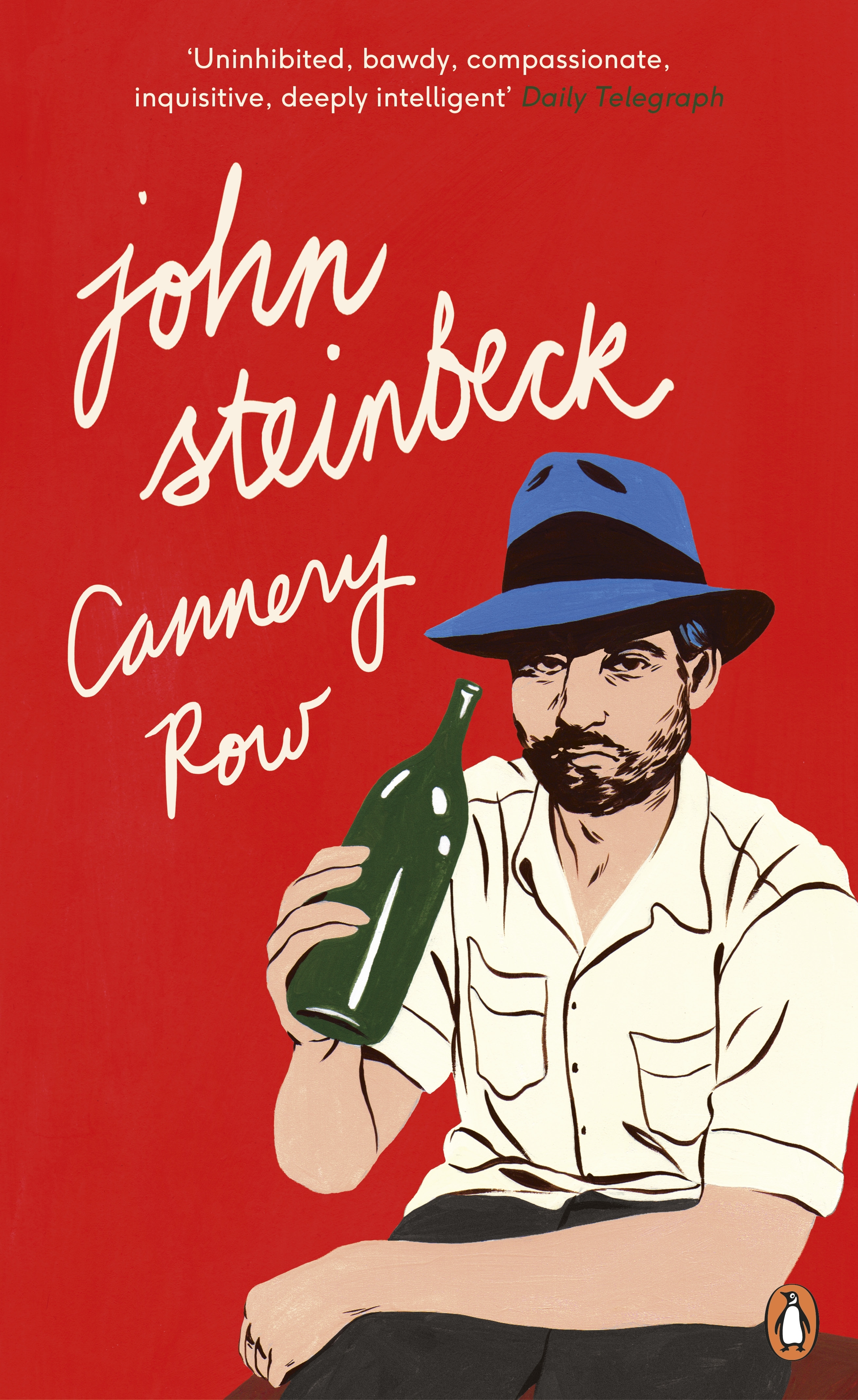 ---
---
🌸3/5 stars🌸Adult Contemporary Romance🌸LGBTQ+🌸
I was excited about this one because it's about a trans man written BY a trans man!!! Also, the main character (Chris) is blind, has epilepsy, and at one point calls his love interest, John, "sweetheart."
For the record, endearments are my number one enjoyment in life. I enjoy love stories SOLELY based on use of endearments + ability to hug.
---
---
The Fever King (Feverwake #1) by Victoria Lee
🌸 5/5 stars 🌸 YA Dystopian Sci-Fi 🌸 LBGTQ+ 🌸
(arc, Pub. March 1st)
Usually I don't like sci fi, but I appreciated this book !!! IT WAS SO CHARACTER-DRIVEN???? But at the same time, we're given science! and betrayal! AND TRUE LOVE FOR THE GAYS!
This was an excellent novel.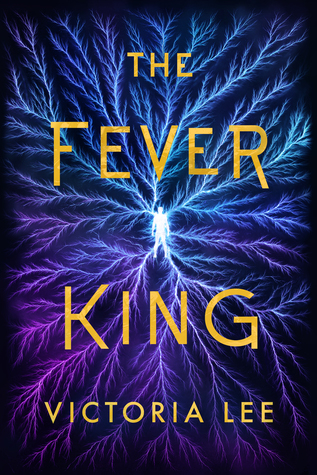 ---
---
The Smell of Other People's Houses by Bonnie-Sue Hitchcock
🌸3/5 stars🌸 YA Historical🌸
TW: physical & emotional abuse (from parents – child), depictions of dead animals, blood, gun violence
so many POVS, they will topple down and crush you. also the setting made me nervous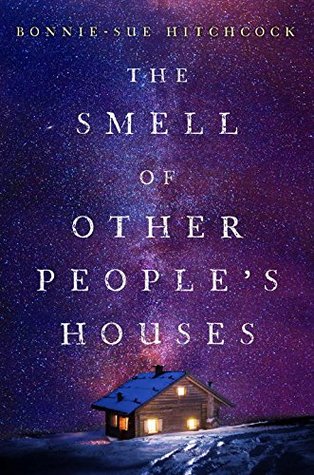 ---
---
Tell Me How You Really Feel by Aminah Mae Safi
🌸3/5 stars🌸YA Contemporary Romance🌸LGBTQ+🌸
(arc, Pub. June 11th)
I felt like this wasn't what it could've been. There were still cute moments, but I didn't care about the family drama, the girls' personal drama, or the relationship drama. I'VE BEEN EXPOSED, ALL I WANT ALL THE TIME IS FLUFF FULL FORCE.
(but can we take a moment to appreciate the cover c: )
---
---
Red, White, and Royal Blue by Casey McQuiston
🌸3/5 stars🌸NA Contemporary Romance🌸LBGTQ+🌸
(arc, Pub. May 14th)
I enjoyed this book and would 10/10 recommend it to everyone. It was cute and funny and sweet and gay! Henry and Alex are absolutely SMITTEN with each other.
What more can you possibly want from this world?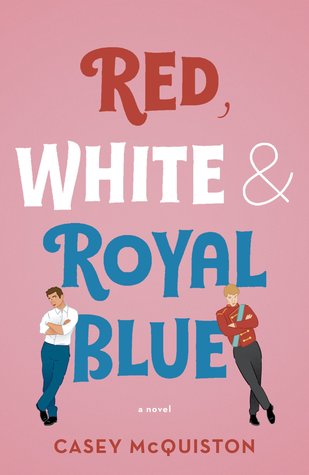 ---
---
Ready Player One by Ernest Cline
🌸2/5 stars🌸YA Dystopian🌸
TW: fatphobia, transphobia  
Wade is garbage. but the world-building is cool.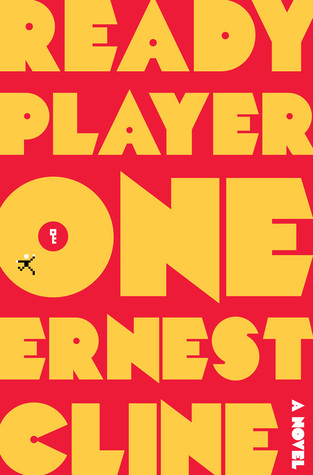 ---
---
Salt to the Sea by Ruta Sepetys
🌸3/5 stars🌸YA Historical🌸
TW: rape, death of main character(s), depictions of suicide, general violence & death
That was just a hardcore SAD book. I feel subdued. I'm not even on the verge of sobbing anymore, it's more like,,,,,,,,i'm staring off into the distance, entirely destroyed but also okay with my fate.
The ONE character I loved was treated BADLY and I was not expecting it. The sheer BOLDNESS of this author to treat me this way.
pls just toss my mangled heart into the garbage disposal, it's a useless lug now.
---
---
Illuminae (The Illuminae Files #1) by Amie Kaufman and Jay Kristoff
🌸4/5 stars🌸YA Sci Fi🌸
TW: gun violence 
 don't usually like sci-fi and let's be real, I still don't like sci-fi. There are a few books in this genre that are great, but usually it's not my thing
BUT YOU KNOW WHAT? I enjoyed this book????
I'm not overly impressed, but it was still *enjoyable*
Most importantly, Ezra is truly Jake from Brooklyn Nine-Nine, don't fight this truth.
---
---
No One Here Is Lonely by Sarah Everett
🌸1/5 stars🌸YA Contemporary🌸
It was annoying and disappointed me deeply. Am I just slowly becoming more callous???????? Is that what this is? Because I was so irritated with every single sentence the main character uttered.
OR was this book just INHERENTLY boring? I need to be validated because I'm v sensitive and want to be hugged.
---
---
Graceling (Graceling Realm #1) by Kristin Cashore
🌸4/5 stars🌸YA Fantasy🌸
I admire Katsa so much???????? Not only is she a graceling, which means she was born with eyes that are two different colors, signifying that she has special powers,,,,,,,,but said special powers are intimidating and dismantled my feelings.
We're here to talk about super strength and speed and *killing abilities* so that she's able to make men turn pale and terrified.
scary girls are one of the greatest things in this life
But amazing abilities aside, she's also logical and hard on herself to the point that it's difficult to comprehend. such discipline oh god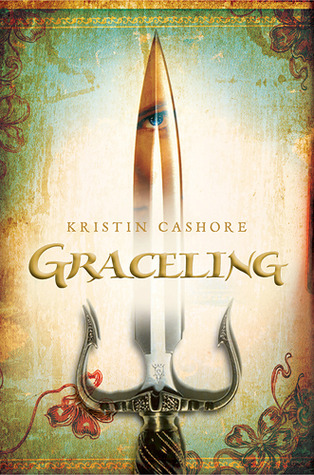 ---
---
The Little Prince by Antoine de Saint-Exupéry
🌸5/5 stars🌸Classic🌸
This story is only about 90 pages, is inherently wonderful, and is now one of my favorites. It felt like soft flowers and pastel clouds and poems and that new tennis ball smell.
my soul is in serious danger of being P U R E
---
---
🌸2/5 stars🌸Adult Historical🌸
TW: rape, violence, physical and emotional abuse, cult culture
There's such a resigned quality to this book. Every character is fundamentally bitter, and since the story is based on the Manson cult, you know things are not going to end up being peaches and rainbows.
But sunshine cannot exist in this dark, forsaken narrative.
Only sadness.
And uncomfortable sexual tension.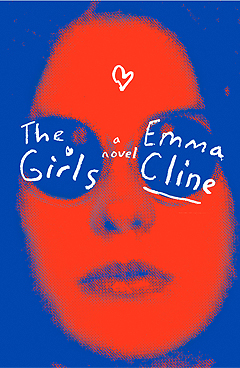 ---
---
How was your January?
Do you love The Little Prince as much as I do?
What is your favorite food?