RAVENCLAWS!!!!!!!!!! I am so prepared with my Ravenclaw book recs, because my best friend is a Ravenclaw. And I'm an expert at giving her books she loves.
I hardly ever fail
but when i do it takes 13337665 days for my pride to regenerate itself
in conclusion I'm definitely qualified for this Top Five Tuesday. I'm feeling *extremely* confident that all Ravenclaws will be pleased with this list and we'll instantly be friends.
I also made a Gryffindor book recs post last week!!
(((UPDATE: though the Gryffindors got an aesthetic board, unfortunately the Ravenclaws don't get to have one because I'm a mess. for example, I just took a drink of water and spilled it all over myself because I can't even hydrate like a decent person)))
I'm buddy reading this with Julianna from Paper Blots (((who I love and adore sm))) and this book!!!!!!! IT'S SO BEAUTIFUL??????
It's written with Quality Talent and the vibe itself is 100% Ravenclaw, the prose is so flowery and precise at the same time.
Celeste Ng quietly picks apart everyone's life, with scientific attention to detail, and it's elevated me to new heights. we've reached untold levels of ~wit~and ~creativity~
This story is also taking me awhile to read because the sentences FORCE me to calmly think about what the characters are doing/saying.
which is the kind of shit a Ravenclaw would do while chuckling intellectually.
I will forever stand by the fact that Victor Vale and Eli Ever are Ravenclaws. They studied so hard at college????????
And they're so into experiments!! and clever schemes!!
This just goes to show you that nerds are dangerous and should be feared. nerds have had it up to here and *will* start doing crazy things. JUST WAIT.
[says Eli everyday in the mirror]
phhhhhhhhh i love this book so much.
IT'S JUST SO PRETENTIOUS and emotional and gay !! I read it back in December, and I've yet to read a single book that meets this Standard.
What Ravenclaw can physically resist Shakespeare geeks becoming so enmeshed with their studies that they get involved with actual murder??
The main character, Stella, is like the Ravenclaw archetype. She should truly be the leader. All she really wants to do is math and computer problems??? And solve important world things through the power of numbers?
She's also logical, introspective, and independent, and only she can truly nurture the Ravenclaws the way they deserve.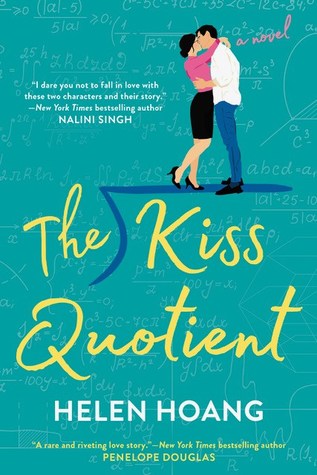 Academic stress, bro. If you have ever felt 1) like openly crying over a bad grade, because the world should know that tragedy 2) the pressure to be The Best Student Ever 3) you both want to learn but you also hate this freaking class
then you will 2000% relate to this adorable m/m romance.
Bonus book! I had to include a non-fiction, even though I typically don't get into this genre. BUT I think a true Ravenclaw would like this occasionally? when the mood appears
This is a platonic love story between two brothers, Vincent van Gogh and his brother, Theo.
It's based on their letters to one another, in which they basically Vulcan mind meld and bond *intellectually* until they're soulmates.
which is such a Ravenclaw thing to do.
---
---
Do you agree with these Ravenclaw book recs?
Who is your favorite character that belongs in Ravenclaw?
| TWITTER | GOODREADS | INSTAGRAM |
*Top Five Tuesday is hosted by Bionic Book Worm! 🙂