I have been taking amazing care of my TBR, because even though I want to read endless books, I always feel revived after organizing TBR shelves
So I savagely cut down any books I'm not 10000% interested in, keeping only books that will probably crumble my soul with the sheer force of their happy energy.
Here are all the books being released May-July that I would exchange my last five likable personality traits for the chance to read!
---
May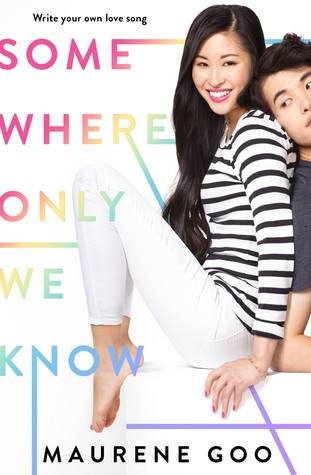 Lucky is a K-pop star who just wants a hamburger, so she carefully sneaks out of her hotel room to get one.
And Jack is simultaneously sneaking into the hotel, on a tabloid mission.
"Nothing Will Ever Be The Same"
I just want Lucky to get her burger.
---
Kimi Nakamura is a fashion designer but her mom tells her "u are not allowed to live ur dreams, Kimi"
So she travels to Kyoto to visit her grandparents and get away from her parents, because Kimi is Tired.
There she falls in love with Kyoto + Akira, the cute med student who lives in Kyoto! This book is going to be too soft for words.
It's like a friendly hug wanted to be a book, so it made a happy, quiet wish and this is the result.
---
June
Amber refuses to let herself get attached to her mom's boyfriends' families, because her mom will always inevitably move on, taking Amber with her.
But when her mom falls for Kevin and he has a daughter named Cammie, it's possible that Amber is accidentally getting attached to them??? AMBER DON'T.
I come alive at the mere mention of "found family", so this book is going to be something I cherish for the rest of my meager life, I have no doubts.
---
Paige is a student at Wallingford Academy and she wants to be a pilot for the US Air Force.
She has no time and is smart and A FREAKING CADET. I have a major obsession with cadets.
Logan is slacker and is sentenced to Wallingford after he's slacked too hard for too long.
So, clearly he needs a mentor and Paige is the only one qualified, even though she Has No Time For This Drama.
---
A transgender boy named Chris falls in love for the first time!!!! We need this book is our world.
But his love story isn't completely happy, Chris is dealing with (what sounds like) PTSD after being assaulted a year ago. Maia, his love interest, is grieving her sister's death.
I have faith in this power couple.
---
Haley gets a text from Martin, but her school actually has TWO mARTINS. And she hates one of them…….but we're assuming she's texting the one she doesn't hate. lol this going to be a disaster
I'm reading this because I love friendships that happen via text messages, even though miscommunication in books is going to be the actual death of me
---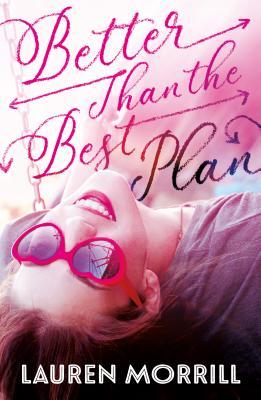 Ritzy is adorable!!!!!! And she has a Great Plan for summer. I cannot stop smiling at how cute this character is already phhhhf
But this adorable powder puff is living alone????? She needs attention and care, so a social worker places her in a foster home, where Ritzy ~finds~a~family
---
July
if things don't work out there's actually a 99% chance I won't recover. I won't lie to you, I am terrified.
Fie abides by one rule: look after your own.
She belongs to the Crow caste of mercy-killers. When Fie is called to collect the royal dead, she replies:
"of course, I'm a chieftain, pal."
But the prince was just pretending to be dead, like the little shit he is. So Fie makes a deal to protect him if he'll protect the Crows once he's on the throne.
because someone needs to be responsible and an adult
---
What book being released this summer are you most excited for?
What's your favorite book from this list? (mine is the cadet one, I love cadets, man)
What's your favorite book that's already been published this year?
✨TWITTER✨GOODREADS✨BOOKSTAGRAM✨