July was an amazing reading month!!!!!!!!
It was also great for writing, even though I restarted my WIP twice,,,,, I write about 100 pages, then need to reconfigure everything and it's a STRUGGLE.
But I love writing and I want it to be perfect so I just have to respect the writing process. Even though I want to strangle the writing process with my bare hands lol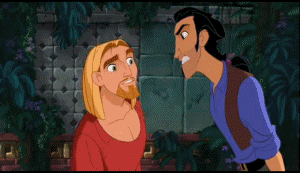 here are all the books I read and loved!
---
---
⭐⭐⭐⭐ | Contemporary Romance | 398 pages
I loved this book because of intense friendships. Gaby, the main character, is very close to her twin brother and two other boys.
They have the sweetest, most adorable friendship UNIT.
At one point, Gaby is feeling sad/sick, so her friends take it upon themselves to cuddle her, bring her wholesome meals, take her to a doctor, and make sure she understood how Precious and Important she was to them.
But at the same time they all acted like five-year-olds toward one another, like you can only do with your best friends.
QUALITY CONTENT.
---
---
⭐⭐⭐ | Fantasy | 688 pages
I know I only gave this five stars, but OVERALL I loved this one.
Amazing characters, amazing plot, and the most hilarious Sanderson work I've read so far!
Two stars were taken away because the ending wasn't very good……….and the female characters seemed to be automatically *enemies* with one another for no reason at all????????
So far in my Brandon Sanderson adventures, I've yet to come across a strong friendship between women.
I hope it's just a coincidence….I've only read the Mistborn series + Warbreaker all the way through, so maybe….everything's fine
*cringe*
---
---
⭐⭐⭐⭐ | Fantasy | 96 pages
ALICE IS SO CUTE AND HILARIOUS??? I wasn't expecting this book to be as funny as it was. But I laughed and SMILED because the humor was A++++++++
I think the 2010 movie did this book absolutely NO justice. His novel was more hilarious and generally fun by leaps and bounds.
But this book was just so special and nice. I'm only reading children's classics from now on, so I'll always have clear skin and happiness.
(side note, I couldn't help but compare this to The Little Prince and I'd like to declare that I love the little prince more. still one of my favorites, just the thought of that book brings me to happy tears)
---
---
⭐⭐⭐⭐⭐ | Fantasy Romance | 297 pages
This book somehow manages to have solid world-building, dynamic characters, and an adorable, playful, respectful! romance.
I am still flustered by how nice and refreshing this book was.
The next book in the series is currently out, but I'm scared to read it because someone told me there's heavy miscommunication within the relationship, which might push me over the edge.
i'm so scared!!!!!!!!!!!!!!!!!!!!!!!!!!
---
---
⭐⭐⭐⭐ | Thriller | 422 pages
I almost didn't read this because my parents love the show, and they said I probably wouldn't like the story.
But then all the audiobooks I wanted to read were on hold, and I was pathetically desperate.
So I tried this one because the audiobook narrator's voice is extremely beautiful, and perfect for Joe (the main character).
A unique narration style (loosely second person, which is different for me), a sickeningly likable mc, and a perfectly paced plot.
Caroline Kepnes did such a great job.
---
---
⭐⭐⭐⭐ | Classic Mystery | 449 pages
I wanted to read this one because people said it similar it was to Jane Eyre (one of the best). There's a doggo and a brooding mysterious love interest.
But this wasn't nearly as romantic as Jane Eyre.
More than anything, this is a suspense novel, meant to scare the hell out of you.
~perfect to read in the fall time!!!~
---
---
⭐⭐⭐⭐ | Magical Realism | 688 pages
This audiobook took me forever to read, but it was worth it.
The writing style is somehow both straightforward and whimsical at the same time.
The relationships (friendships, romances, rivalries) in this book aren't very strong, which is what I usually look for in a book.
But the plot was extremely weird but also made perfect sense?? Alice in Wonderland,,,,,,,,,but a divorced, middle-aged portrait artist, living in Japan and just trying to find himself.  
---
---
⭐⭐⭐⭐⭐⭐⭐⭐⭐⭐ | Fantasy | 662 pages
ONE OF MY NEW FAVORITE BOOKS. OF ALL TIME. MY HEART HURTS WITH THE LOVE I FEEL FOR THIS BOOK!!!!!!!!
It inspires such strong feelings in people on Goodreads: people either can't get into it at all, or they love with with the passion I feel for Neil Josten.
this was beautiful and perfect, i don't understand the concept of not falling in unending, unconditional love with this book.
The world-building reminds me of Harry Potter, the main character, Kvothe, is the ultimate Slytherin, and the FRIENDSHIPS!!!!!!! THE FRIENDSHIPS!!!!!!!!!!!!!!
this will probably going to be my favorite of 2019 ❤ ❤ ❤
How was your July?
Did you read anything you ended up loving?
Have you read any from this wrap-up? Which one is your favorite?
Do you have a favorite pair of socks?