whoosh! what a month! 
I had a beach vacation, fell madly in love with BB cream, and watched too many BookTube videos.
But it was an overall nice August and I'm so excited for chilly spooky weather!! I was so sunburned at the beach, I'M FINISHED with summer

life update:
this month I've been relaxing with a tiny break post-college (also a break from Twitter which can be such a negative, bad place to be sometimes. BREAKS FROM TWITTER ARE SO NECESSARY)  before I go out and seek employment. I'm so nervous to work *formally* to be honest. My only jobs have been homeschooling my sisters and blogging (which I count as a personal job because it's rewarding work)
But I'm also very excited and hopeful!!!!!!!! As long as I can support myself while I write novels, plus support my book buying habits, things will be good. I'm just glad to be doing something other than school. I've been in school nonstop for FOUR years, and even though I loved it, I need long moment
SEPTEMBER GOALS:
↠↠get a job
↠↠finish at least 300 pages of my WIP
↠↠one blog post every week!
↠↠read (plus reply to) other bloggers' posts everyday
YA Fantasy | ARC | ★★★
I was given an ARC for this one for a blog tour, and I really enjoyed it!!!!!
I RARELY have good luck with ARCs,, so I've been avoiding them + the pressure of reviewing a book I (almost always) end up hating. TRULY A CURSE I CAN'T ESCAPE.
But this one ended up being nice! Especially the hate-love romance (the romance carried the weight of this whole book)
---
---
Fantasy | Owned Book | ★★★★★
An amazing sequel :') It was everything I could have hoped for and more.
I went into this so scared, because some fans who loved The Name of the Wind, hated this second book???????????  But thank god I thought TWMF was another work of pure genius (minus the romance. for the sake of this entire fandom can someone please escort Denna out of the building)
---
---
Middle Grade Fantasy | Owned Books | ★★★★
I LOVE MAGNUS WITH MY WHOLE HEART (even though the third book wasn't that good. Rick Riodan didn't take the Magnus x Alex ship where I hoped it would go.) EXCUSE ME MAGNUS AND I DESERVE A DEFINITIVE ANSWER FROM ALEX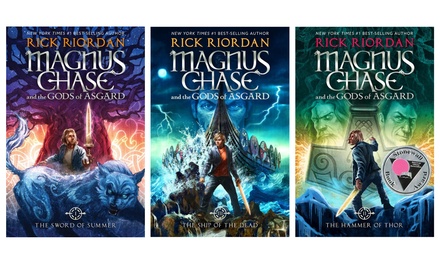 ---
---
Classic Dystopian | Libby Audiobook |★★★
The only line I really loved was "the more corrupt you are the more I love you"
the rest was so boring I have no idea why I finished it
---
---
Adult Contemporary Romance | Kindle Unlimited |★★★
The beginning and middle went so well!!!!! but the ending gave me whiplash. I needed to call an ambulance
---
---
Adult Contemporary Romance | Kindle Unlimited | ★★★
f/f romance!!!!!! I really enjoyed this, even though the plot had no stability.
A Very Serious girl and a "watch this i will run into the road for fun" girl experience the epic highs and lows of enemies-lover trope.
---
---
Adult Fantasy Romance | Kindle Unlimited | ★★★
A post-apocalyptic romance ft. a weredragon who imprints on a dudebro. This sweet adorable weredragon woman (look at her on the cover!!!!) deserves one million times !!!!!better!!!!!!
---
---
YA Contemporary | Libby Audiobook | ★★★
I loved the discussion on mental disorder, especially on the frustrating nature of labels (diagnosis) and the sense of isolation felt by someone dealing with mental disorder. The paranoia was especially well-written.
But there was a pointless, unrealistic romance taking place in the residential mental health facility……………and it got on my nerves like no other.
You can tell it was tossed in for the sake of being a young adult novel, which pushed my buttons so hard.
---
---
Classic Drama | Owned Book | ★★★★★
Marlon Brandon's character was so attractive at first, until he revealed his ugly soul.
---
---
Middle Grade | Owned Book | ★★★★
My childhood!!!!!!!! I picked this up from the library to relive my baby reader days. And I realized that this series the reason for my bleak outlook.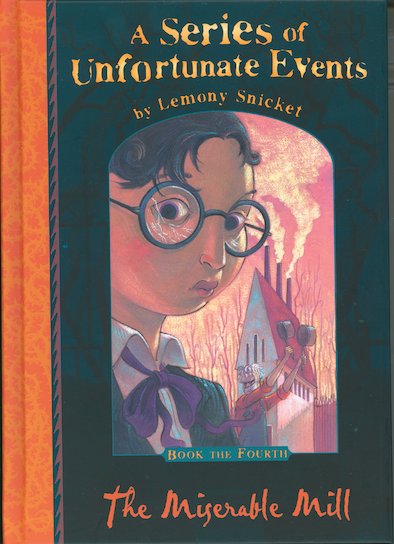 ---
---
NA Graphic Novel | Library Book | ★★★★
SO DARN CUTE!!!!!
The only reason I took away a star was because of the giant leaps through time the plot goes through (we're talking MONTHS)
But it was genuinely one of the most adorable, sunshiney things I've ever experienced as a person in her early 20's. I was OVERPOWERED by pies and joy and innocence and love.
---
---
*I have a bad habit of reading posts and not giving them a star / leaving a reply
*and it's because of social anxiety
*but I do regularly read your posts and love them!!!!!! my goal is to be better at letting everyone I know how much I appreciate their blogs by interacting more.
*LOOK OUT HERE COMES A BEAM OF FRIENDSHIP
✨ LaRonda's Wrap Up! // as a Cancer, I love Virgos with my entire heart + we both read Mariana Zapata!!!!!
✨ Marija's review of Serpent & Dove!!! // Fun Fact: I have this ARC and I can't get myself to read it,,,,the beginning is just not written well. But Marija's review is amazing (as always).
✨ Meegs' ' "Off Tangent Thoughts… while organising your bookshelf" // Another Fun Fact: I am wholeheartedly comforted by conversations about bookshelves. AND I LOVE HER GORGEOUS COZY SHELF SO MUCH
✨Marie's monthly wrap-up // I adore Marie and her blog, and I'm so happy she loved Permanent Record!!!!! (I can't wait to read that book, even though I didn't like Emergency Contact)
✨ Laura's #BookStanAThon tbr // one of my favorite blogs in the whole world!!! my heart feels safe and secure with these book recs 🙂
✨May's "Third Annual 2019 Book Blogger Awards"!!! // SO PROUD OF EVERYONE WHO WON + PROUD OF MAY FOR PUTTING THE AWARDS TOGETHER + HOSTING THIS HUGE BEAUTIFUL PROJECT ❤
---
---
How was your August?
What's your zodiac sign? I only only *JUST* learned a few weeks ago that everyone actually has three main signs
(I was astounded.)
sun = Cancer, moon = Sagittarius, rising = Leo